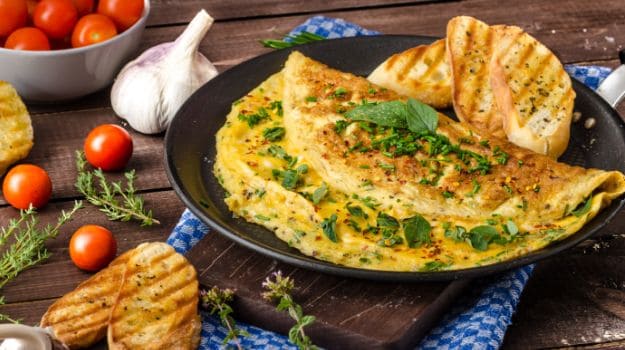 If you're pressed for time to reach office or your college, and your stomach is growling of hunger, you know which way to head – eggs to the rescue! Scrambled, boiled, half fried or poached if you have eggs in stock, you don't have to worry because you can whip up a delicious meal in minutes. One of the simplest and the most loved egg preparations is our humble omelette. An all-time breakfast favourite across the globe, omelette is easy to cook, and gives even the most amateur cook enough room to experiment. Interestingly, the French word omelette came into use during the mid-16th century, but versions like the 'alumelle' and 'alumete' can be seen in French literature since 1393. A perfect omelette is fluffy and golden on the outside and creamy on the inside. Here are some brilliant tips that will help you get it right, every time.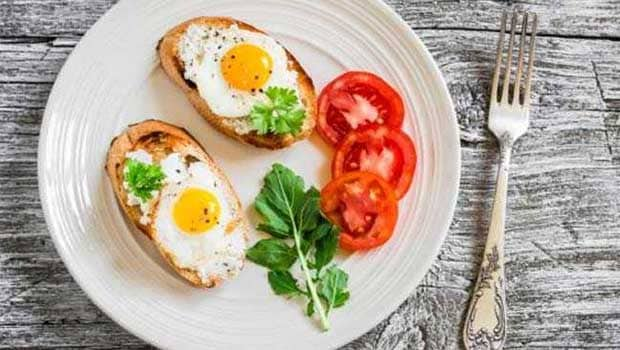 If you have eggs in stock, you don't have to worry because you can whip up a delicious meal in minutes.
Tips to make a great omelette
1.Choose your eggs with caution: Make sure the eggs you pick are at room temperature before cooking. When you take the egg out of the refrigerator to whip yourself a good omelette, keep them aside for a while. Cold eggs take longer to set and this may result in overcooking.
2. For the fluffy goodness: To obtain a fluffy texture, add small small amount of milk or cream, and see your omelette fluff up in all its glory.
3. Beat them right: Beat the eggs well until no more flecks of white can be seen. It should be frothy and light.
4. Know when to pour your egg batter: Melt the butter before adding the eggs to the pan. When the bubbles (arising out of heated butter or oil) tend to die down, add eggs. For a more rich texture and taste, butter is always preferred.
5. Take note of the colour: You have to be very careful while cooking eggs as they are delicate. At one moment you have a fluffy and cream omelette and if you don't pay attention it may turn brown and charred. The bottom of the omelette should not be brown but light yellowish or cream-coloured.
6. Toppings: Add the toppings once the egg has set in well and scatter them before folding.
7. Use a small non-stick pan for best results: Non-stick pans are the best for cooking omelettes. Cook them on medium heat. Also, keep the size of the pan in mind before starting. If the pan is too big, the omelette will cook too quickly and if it is too small it may cook only on the outside with a runny center. If you are using a small frying pan try not to use more than two eggs for each omelette.
8. How to perfectly place the omelette without breaking: Shake the pan gently to loosen any egg or filling from edge, then slide the omelet to edge of skillet. Holding the skillet above the plate, tip it so that omelette slides off onto the plate.
9. Choose your ingredients wisely: Try not to include too many ingredients as this will make the omelette hard to fold. Cheese, herbs, tomatoes, onions, mushrooms, bacon and sausages are some of the most favoured ingredients used for toppings.
Master the art of making the perfect omelette with these quick tips and play around with new flavours, seasonings, toppings and stuffing. Happy experimenting!
["source-food.ndtv"]