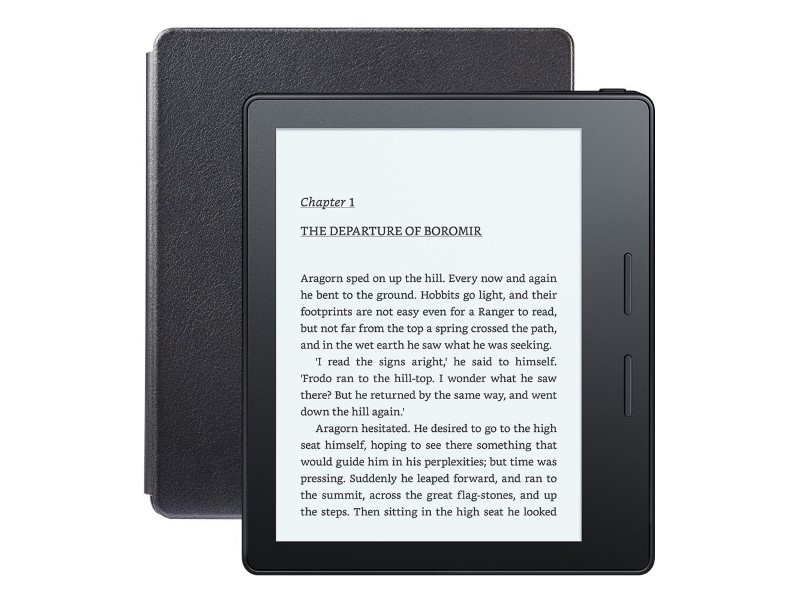 Amazon unveiled the Kindle Oasis the eighth generation of its popular e-reading device hoping book lovers will be willing to pay up in exchange for a sleek design and months of reading without charging the battery.
At $289 (roughly Rs. 19,000), the device costs more than three times as much as the most affordable Kindle available Wednesday. The new model features a protective case that doubles as an extra battery, providing as much as nine months of reading without a charge.
Amazon sees electronic readers as a key strategy to selling more books since digital volumes cost less and are easier to distribute than printed copies. Amazon began as an online book store and now sells 4.4 million electronic book titles, including 1.1 million added last year. It also sells $10-a-month subscriptions to Kindle Unlimited, which gives users access to more than 1 million ebook titles and thousands of audiobooks.
At 4.6 ounces (130 grams) and 0.14 inch (3.4 millimetres) at its thinnest point, the Kindle Oasis is 20 percent lighter and 30 percent thinner than earlier versions. The bevelled design thicker along one side makes it feel even lighter because the centre of gravity is closer to the readers' hand.
The Kindle debuted in 2007 as Amazon's first consumer gadget.
© 2016 Bloomberg L.P.
Download the Gadgets 360 app for Android and iOS to stay up to date with the latest tech news, product reviews, and exclusive deals on the popular mobiles.