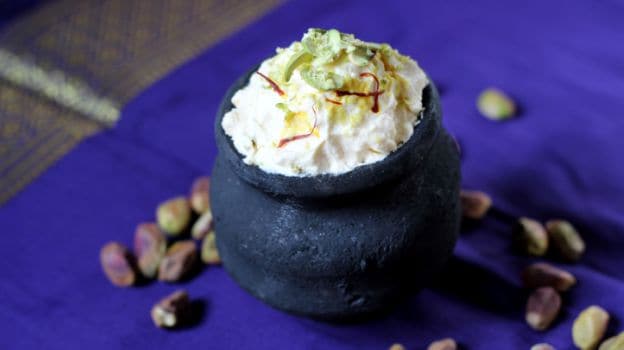 Hindus around the world are celebrating Chaitra Navratri with much zeal and fervor. Devotees are performing poojas and rituals to seek blessings from Goddess Durga and her nine divine forms. Navratri is a time when spirituality blends with festivity as Hindus all across the nation adopt a meditative lifestyle and rid themselves and their surroundings from all evil thoughts and usher in the joy of the new season with a cleansed mind, body and soul.
Many devotees also observe the ritualistic fasts to show their devotion to Goddess Durga. If you are observing these fasts, you may have already tuned yourself to the special Navratri diet. Observing the fasts can get a tad monotonous when you're eating the same things every day, but that doesn't mean you can't have fun with the limited ingredients that you have in front of you.
Don't believe us? We bring you our five best Navratri desserts recipes which you can enjoy while fasting.
1. Aloo Ka Halwa
Recipe by Chef Sandeep Yadav, Sattviko, New Delhi
You thought your favourite fasting vegetable – potato is only good for curries? Think again. Aloo ka Halwa is a popular dessert widely consumed in Uttar Pradesh and the best aid to your sweet cravings while fasting.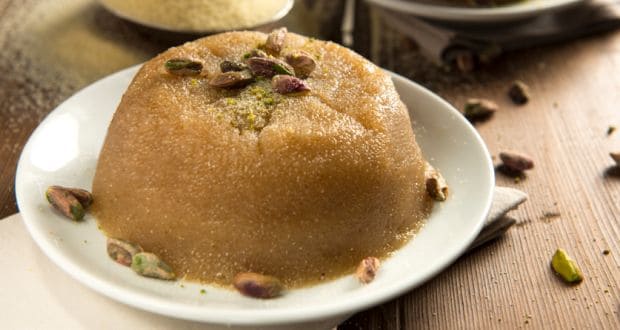 2. Nariyal ki Barfi
Recipe by Chef Niru Gupta
One of the most commonly consumed desserts during the festive seasons, this barfi is made of grated coconut, khoya and crunchy nuts. A perfect dessert to please both your deity and you.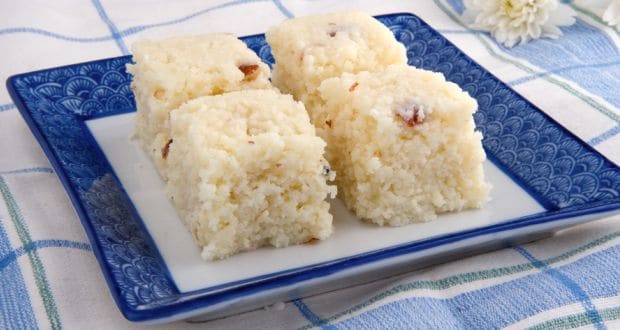 3. Apple Crumble with Singhara Atta
Recipe by Chef Andy
Give your beloved apple crumble a twist with this recipe. Made with Singhara atta (water chestnut flour), grated coconut, and raisins, this dessert is lovely and wholesome.
4. Paneer Malpua 
Recipe by Niru Gupta
An Indian pancake-like dessert made with paneer and khoya, soaked in sugar syrup. We hear you slurping already!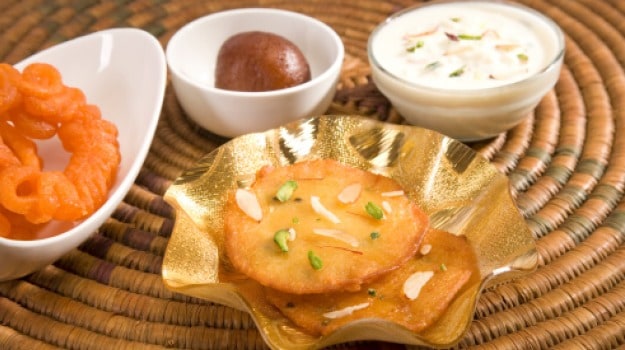 5. Cocunut Til Laddoo
Recipe by Chef Sandeep Pande, Renaissance Mumbai Convention Centre Hotel
Try this quick recipe for to beat sudden sugar attack. Made with coconut and sesame seeds, the recipe used dates as an alternative to sugar.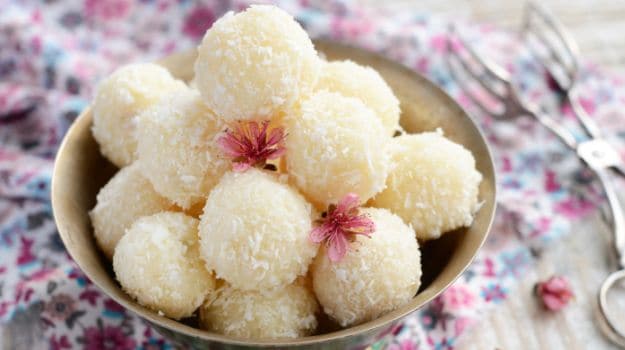 ["source-ndtv"]