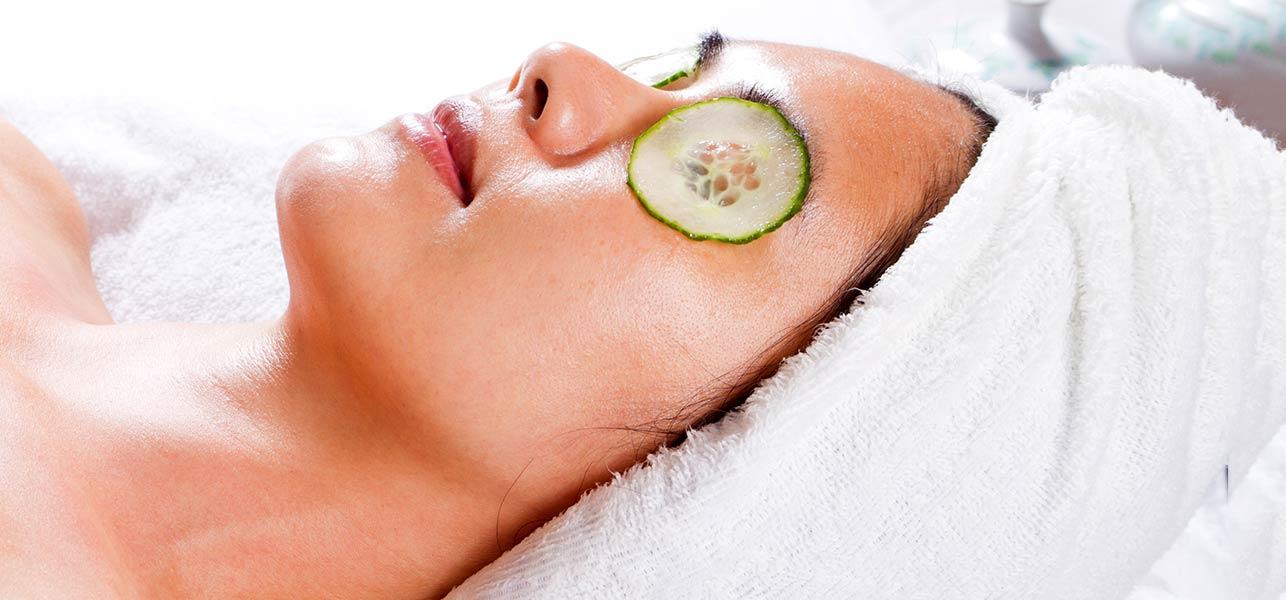 Thanks to our lifestyle and late-night work schedules, dark circles are extremely common. The good news is that they are really easy to get rid of. Here's what you need…
1. Up your water intake.Drinking at least 10 glasses of water every day helps eliminate wasteful toxins from your body. This helps in reducing the incidence of dark circles. Also limit your intake of caffeine which dehydrates your body.
2. Spoon it up. Keep a metal spoon in the freezer, overnight. Apply it under your eyes upon waking up followed by a face cream.
3. Bag it . Applying cold used tea bags or herbal tea leaves on your eyelids soothes them, and gets rid of dark circles.
4. Slice it up. Put cucumber or potato slices over your eyelids for 10 minutes and then wash your eyes with cold water. This boosts blood circulation.
5. Pack it. Make a paste with 1 tsp tomato juice, 3 drops of lemon juice, a pinch of turmeric and flour. Use it on the under-eye area and wash after 15 mins.
6. Sleep it off. Try and average at least 8 hours of sleep to get rid of dark circles.
7. Avoid the sun. Especially around noon to about 4pm. If you can't, at least apply sunscreen and wear sunglasses, too.
["source-ndtv"]