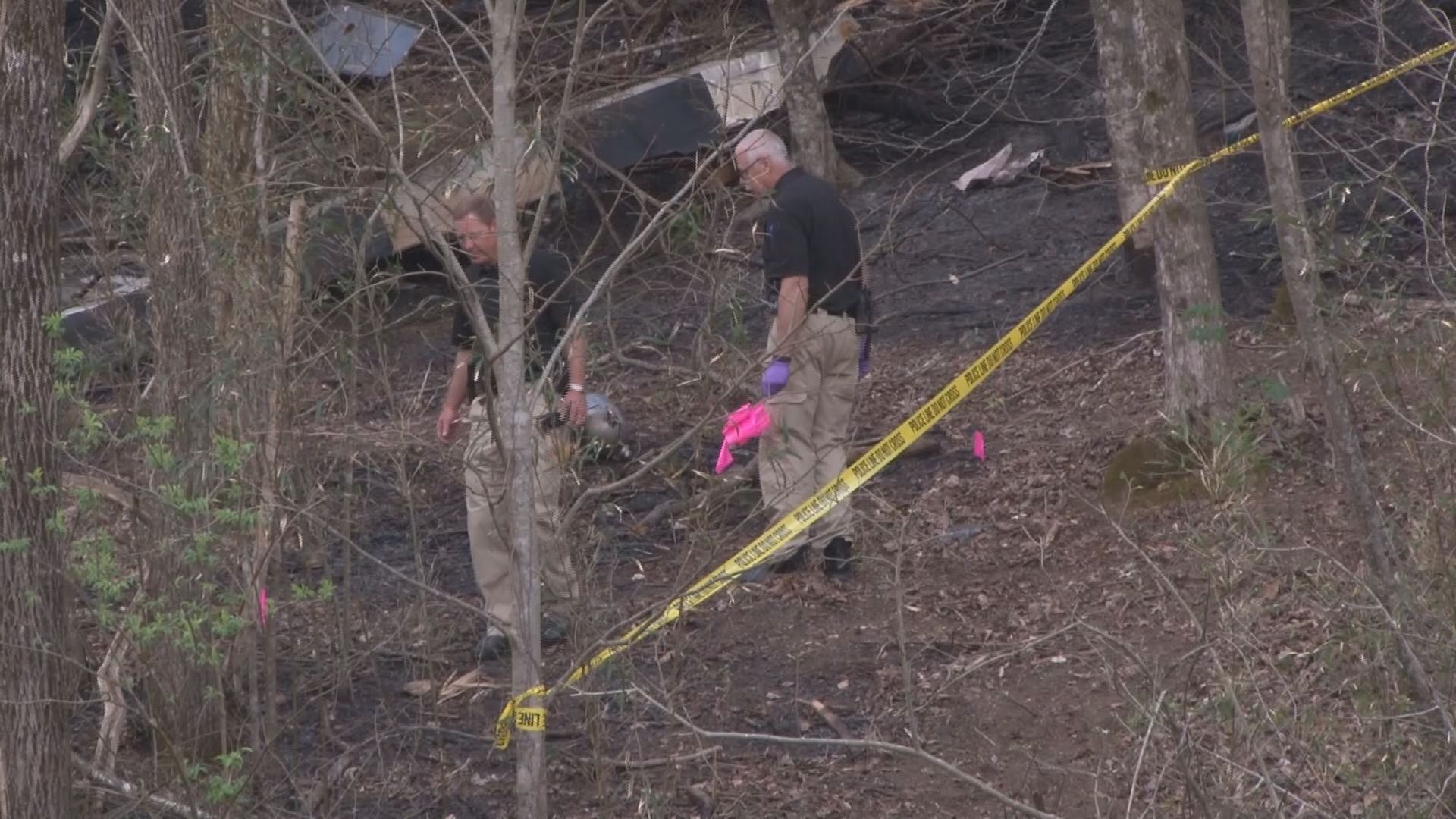 PIGEON FORGE – Shortly after a sightseeing helicopter crashed in Pigeon Forge killing the five people on board,another helicopter company flew tourists near the scene.
Chris Harper and his family were visiting Sevier County from Georgia on Monday. He said the helicopter company involved in the fatal crash told him earlier on Monday that winds were a concern.
RELATED: NTSB, FAA on the scene of fatal helicopter crash
Harper said he contacted Smoky Mountain Helicopters on Monday morning about booking a tour. He said the company told him a number of their runs were not happening that due, due to high winds, but that one route was open.
MORE: Witnesses "devastated" over fatal helicopter crash
When Harper's family arrived at Smoky Mountain Helicopters around 3:30 p.m., there were emergency vehicles swarming the area and the company told him there would be no more flights that day.
It was about that same time that the FAA said local authorities notified them about the crash.
But Harper and his family then went to another sightseeing company, Scenic Helicopter Tours, and went on a helicopter tour.
While in the air, the family saw what they now know was the wreckage of the crash.
"I didn't find out any of this, that there had been a wreck, until I got back to my room and one of my friends, we had texted him a picture of us, he said, 'Please, God, tell me it wasn't y'all that was on the helicopter," Harper told 10News.
10News stopped by Scenic Helicopter Tours on Tuesday morning. The owner said they closed early on Monday "out of respect."
Harper said he called the Sevier County Sheriff's Office once he realized what happened, but they passed him on to the FAA.
["source-Wbir"]