Everyone needs a confidence boost now and again – here's how you can get yours.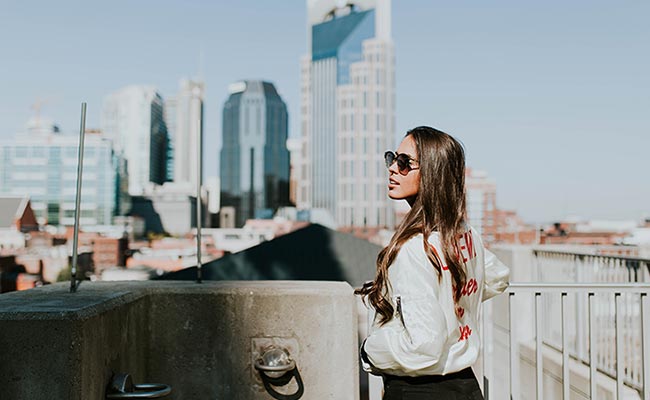 Even the most confident of us can stagger a little bit when it comes to feeling the same kind of confidence at work. Especially if it's a new job, it's only natural to feel a little out of place and not in your element. Here are a few tips that will hopefully help you feel as confident as you really are, even in office.
1. Dress To Impress
More than for anyone else, it's important for you to dress up in a way that impresses you and makes you feel good about yourself. Tiny little details like wearing clothes that you think flatter you, doing your hair nicely and adding a little bit of lipstick and eyeliner to your look can do wonders. You will feel way more confident by just putting in a little extra effort every morning.
2. Don't Neglect Your Body
Leading a healthy life – one with enough physical activity and good nutrition – is extremely important. Now you may wonder how that has anything to do with building your confidence? Well, it does. The better you feel about yourself, the more confident you will be able to feel in your daily life. As much as one might try and debate it, having a fit, healthy body and good hair and skin as a result of good nutrition makes everyone feel good. So no matter what you do or how busy you might be, try and incorporate these into your daily life.
3. Make An Effort To Talk To People
If you're a full-time working woman, chances are that you spend more waking hours at office than you do at home. Going into a space where you can talk to absolutely no one for 8 hours a day can be a dampner. More than that, it will wear down your confidence. While you don't need to be best friends with everyone at work, it does help to be at least friendly with your colleagues. It's nice to not have to eat lunch alone, trust us!
4. Don't Skip That Waxing Appointment
With work taking up so much of our time, just making it to the parlour seems like a trek. Being caught in a situation where you wore your favourite top to work only to realise that there's tiny hair on your arms, though – ugh, not ideal. You're going to spend the rest of the day feeling conscious. So make time for yourself and some basic grooming at least once a month. You'll be glad that you did.
5. Do Up Your Desk!
Your surroundings play an important role in how you feel. This could seem like a really small thing, but just adding a pretty lamp, an interesting stationery holder, or a cute desk clock could brighten your day up a lot more. The happier you feel, the more confident you will feel. We can guarantee you this.
["Source-ndtv"]