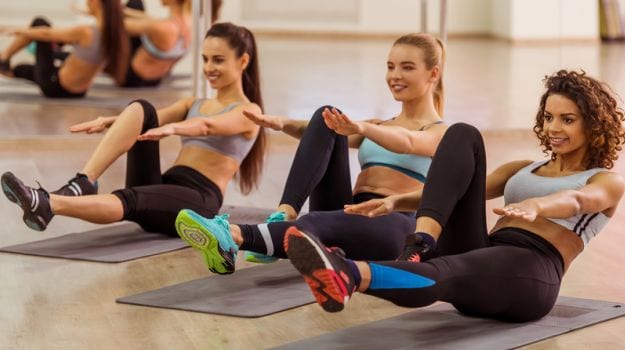 In a world where each one of us is pressed for time, the seven-minute workout seems like a wonderful and rather miraculous discovery. It guarantees all the benefits of making a trip to the gym right at home and within a short span of seven minutes. But the big question remains – does it really work? The seven-minute workout was first suggested in an article published in the American College of Sports Medicine's Health & Fitness Journal back in 2013. This really short workout has become quite a rage and consists of a set of 12 exercises deploying only your body weight, a chair and a wall.
It incorporates the principles of the latest High Intensity Circuit Training (HICT), which refers to any workout that alternates between an intense burst of physical activity, less intense exercises and very short intervals of rest. According to the authors of the study, Chris Jordan and Brett Klika, energy is the key to sustaining high performance. They suggest a combination of regular aerobic and resistance training as the best strategy to help people manage and expand their physical energy and prevent fatigue. But in our fast-paced and demanding lives, most of us are time-constrained. Therefore, there was a need to create a workout regime that can be done anywhere and anytime without special equipment.
This led to the development of the seven-minute workout that combines aerobic and resistance training into a single exercise in a high-intensity, limited-rest design that can deliver numerous health benefits in much less time. These 12 exercises include the following:
These exercises need to be performed in rapid succession with a brief period of rest of about 10 seconds between them, allowing 30 seconds for each exercise. After doing all the 12 exercises, you complete a circuit. The authors suggest that participants can repeat the circuit two to three times depending on the amount of time they have.
4 Benefits of HICT
There's a lot to gain from this simple workout that can help you lose fat and build muscle at the same time. Have a look:
1. Gives maximum results in minimum time: You don't need to spend hours in the gym sweating it out. This quick set of these exercises is great for office goers who want to squeeze a workout during a short break.
2. Total body workout: In a short span of time, you are able to engage all your muscles and reap the benefits of a full body workout.  The high intensity exercises hit all the major and minor muscle groups in your body. HICT gives you the best of both worlds by combining cardio exercises with strength training where each exercise compliments the other exercises in the set.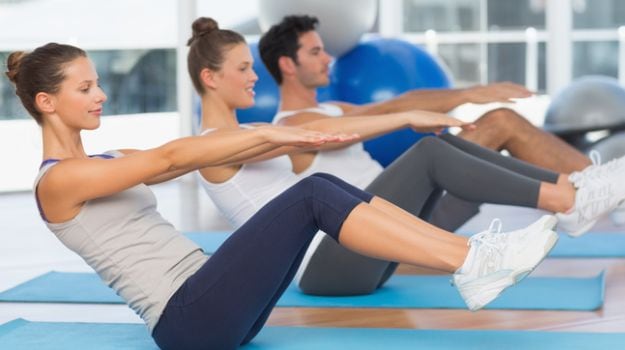 3. Burns more fat: Not only do you burn more fat while performing these intense exercises but  your body keeps burning the calories 24 hours after a HICT workout. The burst of intense energy kick-starts your body's repair cycle which helps in getting rid of fat fast.
4. Boosts your metabolism: During this short period of intense workout, you are working at your maximum capacity. This kind of training stimulates the production of growth hormone which regulates your metabolism and also slows down the ageing process.
Pros and Cons: We spoke to fitness experts
It sounds easy but the seven-minute workout can be quite challenging. Since it is short, you need to work harder with lesser intervals of rest. According to Anurag Singh, trainer at Fitness First, New Delhi, "The seven-minute workout is very beneficial but it should be performed only if a person is medically fit and is not suffering from any back and joint problems. It should be performed by people between the age group of 16-40 years because it requires a lot of effort and be quite strenuous. But completing the set once is not enough. I would suggest that you should perform at least 3 sets of the 7 minute workout four to five times in a week if you are looking to shed weight."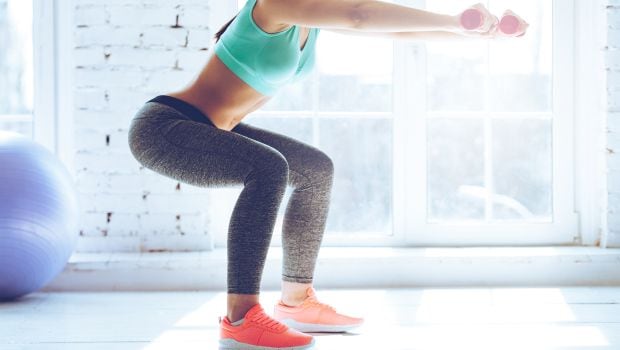 Another fitness expert, Uday Anand from Crush Fitness, also gives the seven-minute workout a thumbs up. He says, "There are so many quick workout fads but the 7-minute workout is an interesting one as it has been developed by researchers who have based it on the science of HICT. Shorter bursts of high intensity training are more effective than prolonged moderate intensity training as they allow your metabolism to burn fat at a faster rate which continues for a considerable period of time even when the workout is over. For example, a 10-15 minute walk and sprint HIIT will be more effective than a 30-45 minute steady jog. I do not recommend people with cardiac, joint, back and cervical problems to perform this workout."
Like we said before, this type of a workout can be very tiring and can leave you feeling fatigued. Also, the risk of injury is quite high while performing these exercises and you need to be cautious and understand the proper form and technique of every exercise. Moreover, people who are obese or have heart problems should avoid them as it can trigger side effects. "I personally believe that if a 7-minute workout kick-starts your fitness journey then do it but it cannot be a part of your regular exercise routine. Once you start proceeding ahead in your journey, you need to incorporate high intensity workouts for a longer duration. This workout could just be a substitute for days when you cannot give time to a proper workout," concludes Uday.
["source-ndtv"]