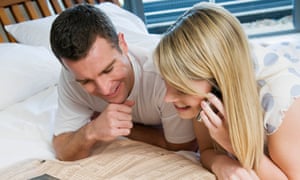 Q My fiance and I have just reached our savings goal for our wedding next year and we think that we can now redirect our savings elsewhere. However, we would really benefit from some advice.
We currently pay around £750 on our five-year, fixed-rate mortgage every month. Because it was just me who bought the property originally, now that there are two of us, paying that amount each month is much easier. So much so that we think we're now able to save about £1,800 a month. Saving that amount of money (especially in the current climate) has raised a couple of questions.
Rather than just saving the money (with the idea that one day it may be beneficial in terms of a house deposit for a larger property), should we be making overpayments on the mortgage? Can we do this? And is "over paying" the same thing as "early repayments"? What advice can you give us about using this money to reduce the debt we owe on the mortgage?
Alternatively, should we be looking at those savings with a view to paying off the equity loan (with the Help to Buy scheme)? The loan was worth £39,000 at the time of purchase. However, am I right in thinking that this is actually calculated based on the current value of the property, in which case, it would be worth more now and therefore a larger sum to repay?
In terms of our next move after this, we'd like to buy somewhere a little bigger but think that realistically we're likely to need to do Help to Buy again. Can we do that and how does it work if you already own a home through Help to Buy? Does it matter? If we had the option to move in with my parents and therefore put ourselves in a position more akin to first time buyers with no chain would that be preferable? I am guessing so; but presumably it doesn't change the fact that we're doing Help to Buy for the second time? CG
A Both the government-backed equity loan and mortgage guarantee Help to Buy schemes are available to homeowners looking to move as well as first-time buyers; it's only the new Help to Buy ISA which is restricted to first-time buyers. And there is nothing in the Help to Buy guidance that suggests that you can't use the scheme you are eligible for two times in a row. The main restriction with Help to Buy is that it is not available to people who "will own any property other than their Help to Buy property after completing their purchase". So as long as you sell and buy on the same day, you should be eligible for Help to Buy as a home mover.
As far as paying off your equity loan goes, you are right in thinking that it is calculated based on the current value of the property using the percentage share that the equity loan represented when you bought it. So if you took out the maximum 20% Help to Buy equity loan (or maximum 40% in London) you would have to pay back 20% of the current value of your home. But you don't have to wait until you sell the property to pay it back. You can make voluntary part – or full – repayment of the equity loan at any time provided it is at least 10% of the market value of the home at the time the repayment is made. What the market value is must be determined by an independent valuer whose fee you must pay as well as a Help to Buy administration fee of £200 (including VAT).
There is no interest on the equity loan in the first five years as the government's way of encouraging people to pay it back in that time. If house prices keep rising, so will the amount you owe so the sooner you pay it off, the better. Using your surplus savings to do so would seem to make sense if you can manage to save up the required minimum of 10% of the current value of the property. If you can continue to save £1,800 a month for the next two years, you would have amassed £43,200 which may be enough provided house prices don't go mad in the meantime. If you can repay the whole of the equity loan by the time you come to sell up and move elsewhere, you'll get to use the whole of the sale proceeds (after repaying the mortgage) to put towards a deposit on your next home. This may mean that you don't need to use the Help to Buy scheme at all especially if, with your joint earnings you could afford a bigger mortgage.
The alternative to repaying the equity loan, would, as you say, be to repay – or overpay – your mortgage but you need to check its terms and conditions. A lot of fixed-rate mortgages don't let you pay more than 10% of the outstanding loan each year and charge a hefty early repayment fee if you do.
["source-Theguardian"]