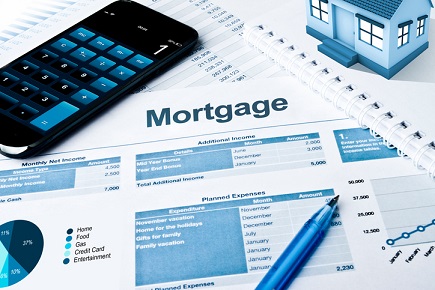 Mortgage rates rebounded from two consecutive weeks of declines and increased during the week ending June 14 to their second highest level this year, according to the Primary Mortgage Market Survey released by Freddie Mac.
Rates for the 30-year fixed-rate mortgage averaged 4.62%, with an average 0.4 point, an increase from the previous 4.54% average. The latest average is also an increase from the average in the year-ago period of 3.91%.
The 15-year fixed-rate mortgage averaged 4.07%, with an average 0.4 point, up from 4.01%. A year ago at this time, the mortgage averaged 3.18%.
The average rate for the 5-year Treasury-indexed hybrid adjustable-rate mortgage (ARM) increased to 3.83%, with an average 0.3 point, from 3.74%. The mortgage also saw its average rate increase from the 3.15% average in the same week in 2017.
Freddie Mac Chief Economist Sam Khater noted that the period saw a continuation of the economy's rising interest rate environment.
"The 30-year fixed-rate mortgage climbed eight basis points to 4.62%, and the Federal Reserve Board on Wednesday raised the federal funds rate by 25 basis points," he said. "The good news is that the impact on consumer budgets will be smaller than past rate hike cycles. That is because a much smaller segment of mortgage loans in today's market are pegged to short-term rate movements. The adjustable-rate mortgage (ARM) share of outstanding loans is a lot smaller now – 8% versus 31%– than during the Fed's last round of tightening between 2004 and 2006."
Khater said, however, that inflation continues to firm and borrowing costs keep rising. While wages are slowly growing, he said consumers would be able to offset these prices and rates if wage gains were stronger.
["Source-mpamag"]