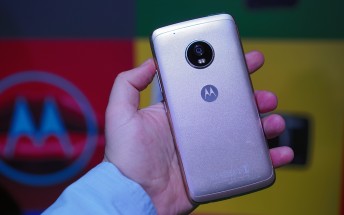 The Moto G5 Plus was unveiled this February at MWC, but plenty of rumors have convinced us that Motorola is already working on a G5S Plus with dual rear cameras. It's unclear if that model will replace the G5 Plus or be sold alongside it, but its imminent arrival may have had something to do with this price cut.
You can now purchase the unlocked G5 Plus in the US for just $199.99 or $249.99, depending on which version you choose. The one with 2GB of RAM and 32GB of storage can be had for $199.99 at Newegg, while the iteration with 4GB of RAM and 64GB of built-in storage is currently being offered for just $249.99 both at Newegg and Amazon.
If you act on these deals, you're saving $30 on the entry-level model, compared to its normal price, and a pretty neat $50 for the higher-specced one. Do note that Newegg's offer for the latter will end at midnight Thursday, so you don't have a lot of time to take advantage of it. On the other hand, the retailer doesn't list an end date for the entry level G5 Plus' deal, and neither does Amazon for the 4GB/64GB variant.
[Source"timesofindia"]