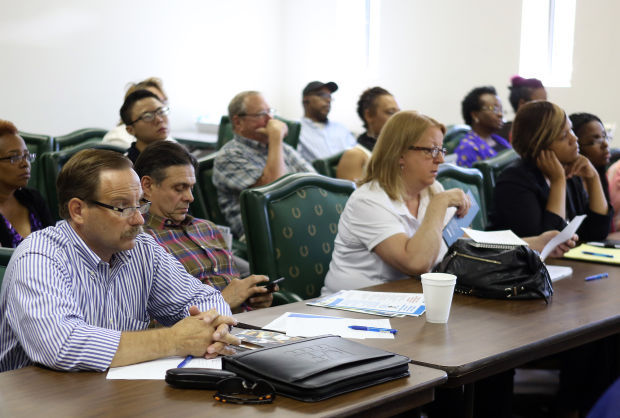 This week is all about small businesses, which create two out of every three new jobs in the United States.
NW Indiana SCORE and the U.S. Small Business Administration are heralding local entrepreneurs during National Small Business Week, which runs from April 30 to May 6.
"This year's National Small Business Week celebration honors the estimated 27.9 million small businesses in America that create 64 percent of new jobs in the country, drive innovation, and increase U.S. competitiveness," NW Indiana SCORE said in a press release.
"SCORE, mentors to America's small business, salutes small-business owners, who are the engine that fuel our economy. During this time, SCORE chapters nationwide will celebrate Small Business Week with small-business fairs, seminars, networking events and award ceremonies."
SCORE, locally based in Valparaiso, relies on volunteers to mentor people interested in starting or growing businesses. Last year, the 53-year-old non-profit group helped 389,000 business people nationally with workshops, seminars and training.
"We are volunteers but we are doing what we love, and it is gratifying to help small businesses succeed," NW Indiana SCORE said in a press release.
"SCORE is committed to helping small businesses succeed, invigorating the American economy and helping those who take on the challenge of self-employment and entrepreneurship. SCORE provides free and confidential advice to small businesses through a network of experienced volunteer business owners, managers and executives, who donate their expertise to help local entrepreneurs prepare business plans, develop business strategies and gather valuable information."
During National Small Business Week, local business people also can visit www.sba.gov/nsbw/webinars to view a number of free training webinars and webcasts from industry titans like Visa, YP, Google, Salesforce, Constant Contact and Chase. Topics will range from near-term outlook to the U.S. economy to social media strategies to how to grow business online.
["source-ndtv"]