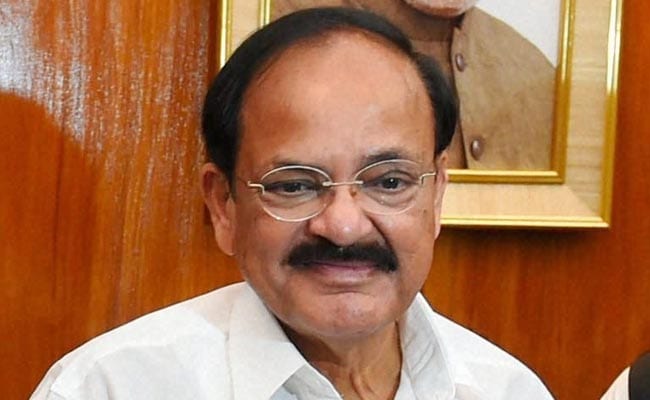 HYDERABAD: 
Taking a dig at the Congress Vice President Rahul Gandhi for criticising Prime Minister Narendra Modi over his foreign visits, Parliamentary Affairs Minister M Venkaiah Naidu today said PM Modi's schedule is in public domain and not a secret.
Defending PM Modi against Congress' barbs over his "frequent" foreign tours, Mr Naidu said they were meant to attract investments for India and the PM is undertaking the visits as part of his national duty.
"Prime Minister is going around the world to get investments for India. It's an international tour to attract investments. How can you criticise the prime minister's foreign trips," he told reporters in Hyderabad.
Mr Gandhi, who has been aggressively pushing the farmers' cause inside and outside the Parliament, had recently asked PM Modi to visit mandis (farm markets) instead of embarking on foreign tours.
In a veiled attack on the Congress vice-president over his sabbatical from active political life to an unknown destination earlier this year, Mr Naidu said, "He (Modi) is doing it as a national duty. (With regard to) the prime minister where he has gone and what he is doing is known to all…but (in case of) some people (with regard to foreign trips) their things are not known to people."
Accusing the opposition of making issues out of non-issues by questioning PM Modi's foreign visits, Mr Naidu said, "They (accusations) will boomerang on the Congress party. That's my advise to Congress party."
On the NDA government, which is completing one year in office on May 26, Mr Naidu said, "We have many things to our credit."
He said the government will conduct a 'Jana Kalyana Parva' across the country wherein Central ministers, MPs, party functionaries will meet people and explain to them about various welfare measures as well as the developmental activities undertaken by the government.
"…And the obstructionist tactics adopted by some of our political opponents, all these things will (also) be explained to the people," Mr Naidu added.
["source-ndtv"]